By Joni B. Hannigan, Special to the Message
ABERDEEN, Miss. – Claiming state and federal courts have no jurisdiction in "ecclesiastical matters," the Southern Baptist Convention's North American Mission Board filed an official response May 18 to a lawsuit by a former state convention leader which accused the mission board of ongoing interference in the minister's employment relationships and continued business dealings.
Will McRaney, formerly the executive director of the Baptist Convention of Maryland/Delaware (BCMD), filed the 7-page lawsuit April 7 in Winston County, Miss., alleging numerous instances of "slander and/or libel." He also claimed "intentional interference by NAMB leaders" had caused him to be "uninvited" to a large mission emphasis scheduled there in October of 2016 and to the Florida Baptist Pastors' Conference in November of 2016.
BACKGROUND
Previously McRaney publicized claims on his website and through communications with reporters that NAMB's president, Kevin Ezell, initially had become involved in his affairs by unfairly inserting himself into the business of the Maryland convention – a move McRaney said resulted in his June 8, 2015, termination.
McRaney told the Baptist Message that only four months earlier, Feb. 2015, the BCMD board of trustees had voted unanimously to express their support and confidence in his leadership, and, also unanimously rejected the new SPA being pushed by NAMB.
BCMD leaders chose instead to keep in place the 2012 agreement which was still governing their relationship with the SBC entity, he said.
NAMB acknowledged in its 10-page response it did notify BCMD on Dec. 2, 2014 of its intent to terminate its church planting and evangelism partnership agreement with BCMD effective the following year, which meant cutting $1 million in funding from the state, but denied any wrongdoing in its actions, claiming, "NAMB was entitled to issue such notice under the SPA [Strategic Partnership Agreement] given the facts and circumstances as they existed at the time."
"Those facts included Plaintiff's causing BCMD to violate the agreement and his efforts to hinder and interfere with the SPA," NAMB's response reads.
McRaney, in the interview, said he became increasingly marginalized and estranged from NAMB leadership when he asked questions about a new SPA the entity desired state conventions to sign.
At that time, BCMD contributions through the Cooperative Program to national causes typically resulted in a distribution of about $500,000 to NAMB.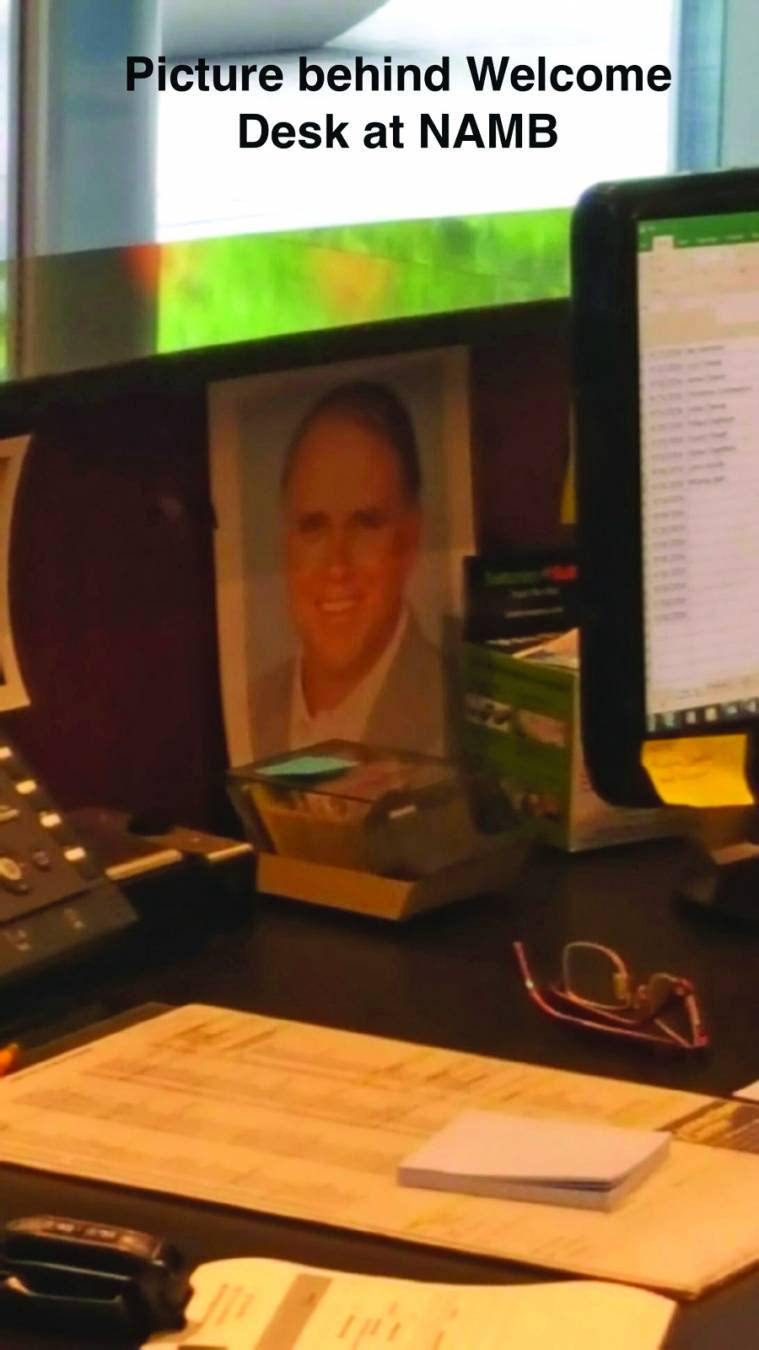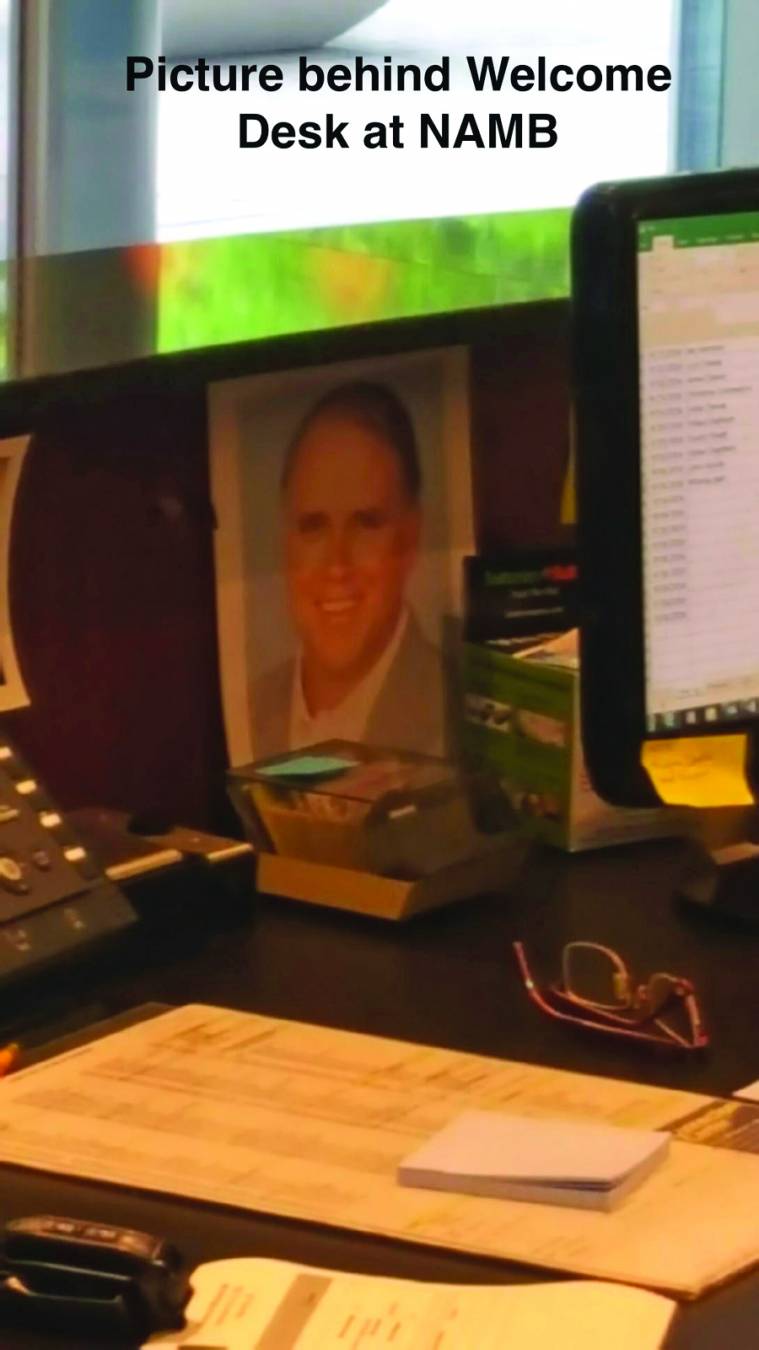 McRaney said there was talk among state leaders about responding to NAMB's threat to withhold $1 million in funding by simply withholding NAMB's portion of the BCMD's Cooperative Program gifts  to national causes to partially make up (about $500,000) for the shortfall NAMB was threatening to create.
He said this proposal likely mobilized NAMB to act quickly to pressure BCMD to terminate him.
"This new SPA was designed by NAMB and contained numerous changes that gave NAMB more controls over the financial resources and the hiring, supervising and firing of staff positions of the state conventions, and eliminated all jointly-funded staff positions," McRaney alleges in his lawsuit.
NAMB's legal response comes nearly a year after NAMB trustees in June 2016 adopted a recommendation indicating they had investigated the issues involved in McRaney's termination from BCMD and were "satisfied that this matter has been reviewed thoroughly and consider this matter concluded."
In its response, though NAMB denies publishing any defamatory statement regarding McRaney or interfering with his "alleged business or contractual relationships," it also argues on several counts it is protected by "absolute privilege," and/or "qualified privilege" to publish negative statements about McRaney.
MCRANEY RESPONDS
McRaney told the Louisiana Message he is "saddened" by the NAMB response he believes is "full of deceptions and false statements."
"My hope is that God's Word and the word of love would have guided this, and I'm disappointed that truth hasn't won out," he said. "It's beneath them — the North American Mission Board and their attorneys — to write this kind of reply."
Responding to NAMB's assertions they had offered to meet with him, McRaney said he would rather they had done the "biblical" thing — he says he had requested for 20 months before he felt he had no other option but file his lawsuit — which would have been to admit wrongdoing and make restitution.
As for NAMB's claim this is an "ecclesiastical" matter not in the court's jurisdiction because of a "ministerial exemption," McRaney said Southern Baptist agencies and entities, unlike other denominations, are autonomous.
"There is no hierarchy in the SBC," McRaney said. "I did not work for or report to NAMB. I was never an employee of NAMB as it related to my work in Maryland."
At the root of his lawsuit, McRaney said are two issues that beg for answers:
— "Will Southern Baptists and the courts tolerate Dr. Ezell's lies and interference with state partners and executive directors and then to continue to damage ministers by posting pictures and making calls to interfere with their employment?"
— "Will NAMB trustees actually seek truth and administer justice or whether they want a court to seek truth and administer justice for them?"
McRaney, in his lawsuit, references evidence given to him by a "national SBC agency board member" which shows an 8 x 10 mug shot of the former state executive taped inside the ledge of the front desk at NAMB's headquarters in Alpharetta, Ga., apparently for security purposes.
"It was sad and a reflection on the character and person of Kevin Ezell to instruct someone to take my picture print it and put it up or to just give approval to it," McRaney said.
NAMB's response acknowledges McRaney's photo was "situated" in its reception area at some time, but denies causing "additional damage" to him.
McRaney – who earned two degrees from New Orleans Seminary: a doctor of philosophy degree in evangelism and discipleship in 1992 and a master of divinity degree in biblical studies in 1989 – disagrees. "Posting my picture was continuing harm," he said. "It was vindictive. It was as if I was a criminal or dangerous. It was a warning against me and I am the one who has already been victimized by the strong-arming of Kevin Ezell and the North American Mission Board."
FLORIDA LEADER AFFIRMS MCRANEY'S CLAIM
Without naming the president of the Florida Baptist Pastors' Conference, McRaney's legal filing accuses Ezell of continuing to interfere with his employment possibilities as recently as November of 2016.
McRaney said Ezell called an influential pastor, who in turn called the pastors' conference president to interfere with him speaking.
Joel Breidenbaugh, pastor of First Baptist Sweetwater in Longwood, Fla., and the president of the 2016 Florida Baptist Pastors' Conference, confirmed he received a phone call from an influential Florida Baptist pastor about McRaney's participation in the pastors' conference.
"I was contacted by a Florida pastor who had received a call from Kevin Ezell, who was really upset that I was having Will McRaney as a speaker for the pastors' conference," Breidenbaugh said. "The implication was I should not have him speak, but if he did, I was to ensure he would not bring up anything about NAMB and his role in Maryland-Delaware."
ABOUT MCRANEY
Originally from Dade City, Fla., McRaney was unanimously recommended for the Maryland post in 2013, after serving as team strategist for Florida Baptist Convention's English-speaking church planting team in Jacksonville, Fla. Previously he directed the convention's evangelism strategy department.
He was a professor of evangelism and church planting at New Orleans Baptist Theological Seminary, 1996-2007, and also has served as adjunct professor of evangelism and church planting at Liberty Baptist Seminary in Lynchburg, Va., and as adjunct professor at Denver Seminary and Colorado Christian University.
He is the author of several books, including "The Choice: Life's Most Important Decisions — 40 Day Experience," published by LifeWay Christian Resources, 2005, and the widely used "The Art of Personal Evangelism: Sharing Christ in a Changing Culture," published by Broadman & Holman, 2003.
McRaney was the founding pastor of Life Church in Mandeville, La., 1997-99; lead pastor at Daybreak Community Church in Littleton, Colo., 1992-1996; and pastor of Jackson Avenue Baptist Church in Pascagoula, Miss., 1987-1991.
LAGNIAPPE
NAMB is asking for dismissal of the lawsuit, but also asks that if it proceeds the case be transferred from the U.S. District Court Northern District of Mississippi to the U.S. District Court Northern District of Georgia, where NAMB's corporate offices are located.
For more information, go to NAMB.net and WillMcRaney.com.
Joni B. Hannigan is a veteran Southern Baptist journalist living in Jacksonville, Fla.
Related articles:
http://christianexaminer.com/article/southern-baptist-state-leaders-accuse-mission-organization-of-strong-arming/50691.htm
http://christianexaminer.com/article/breaking-nambs-kevin-ezell-defends-confidential-cooperation-agreements/50717.htm
http://christianexaminer.com/article/namb-trustees-end-investigation-involving-former-state-convention-leader/50793.htm
http://christianexaminer.com/article/former-sbc-state-leader-charges-mission-board-with-cover-up-of-wrongdoing/50796.htm