By Brian Blackwell, Message staff writer
ALEXANDRIA, La. (LBM) – Hurricane Ida operations are winding down at most sites around the state, but Louisiana Baptist Disaster Relief coordinator Stan Statham emphasized volunteers will be needed for years to help residents rebuild.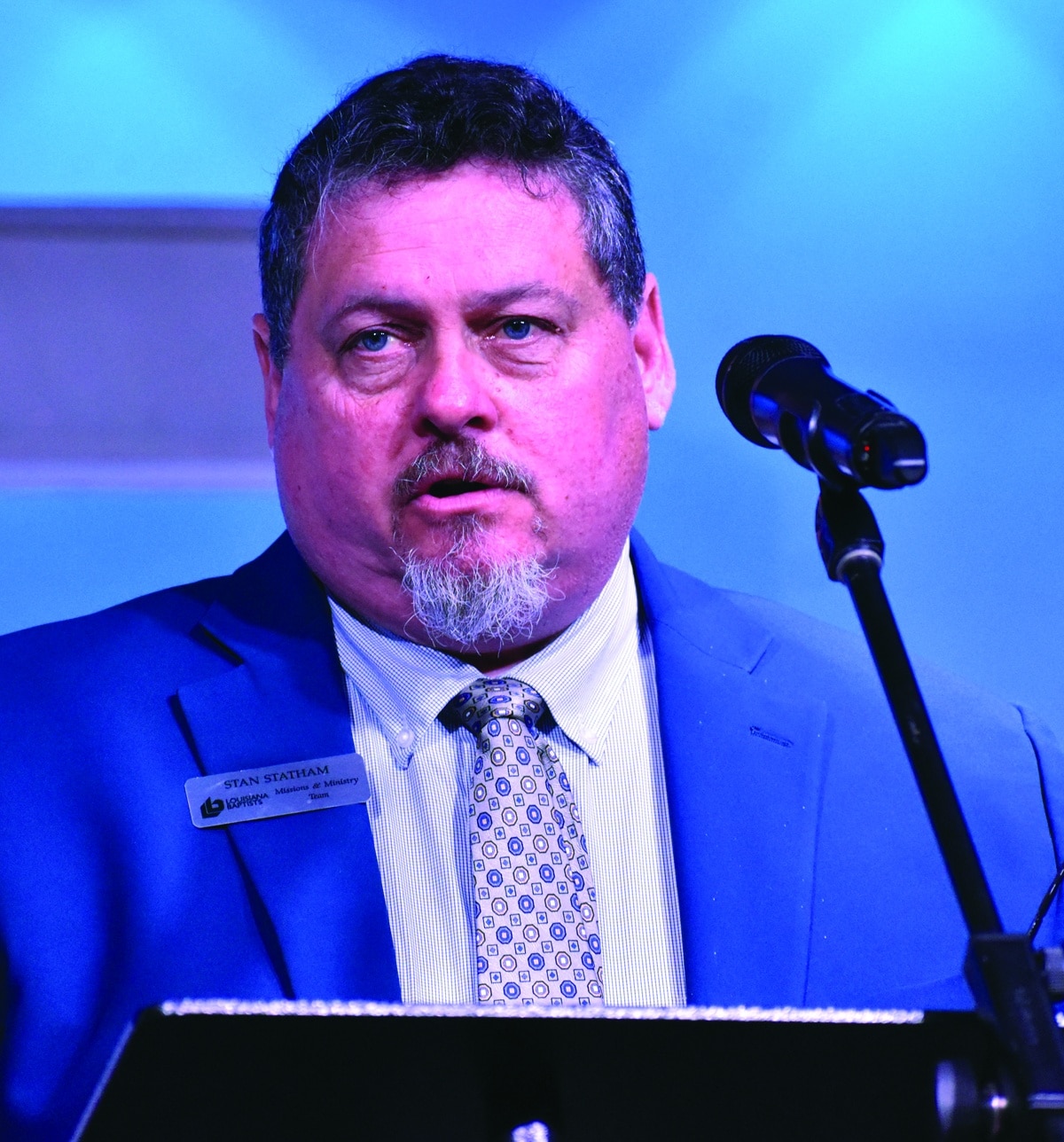 "The long-term rebuild phase is Katrina-like," said Statham, referencing a multi-year effort following Hurricane Katrina in 2005. "With 116 churches damaged, including 28 significantly, it's going to be a while before this area begins to get back on its feet."
Ida came ashore near Port Fourchon around 11:55 a.m. Aug. 29 as a Category 4 storm (maximum sustained winds of 150 mph, just seven mph short of Category 5 status), tying Hurricane Laura (2020) and the Last Island Hurricane (1856) as the most-powerful hurricanes to hit Louisiana. The storm dumped up to 15 inches of rain in some areas, knocked out power to more than 1.1 million at one time and spanned a diameter of 414 miles, according to AccuWeather.
Statham praised the volunteers from 31 state conventions that deployed with Louisiana Baptist DR workers throughout the state at various times, ministering from 13 response centers. Through mid-October, there were 929 Gospel presentations, with 192 individuals surrendering to Christ. The multiple feeding units prepared and served 749,539 meals; and other workers completed 1,451 chainsaw and debris removal jobs and installed 365 tarps on homes.
He added that at the height of the storm, 1,000 volunteers were on the ground. But as of mid-October, only relief centers at First Baptist Church, Golden Meadow, and Bayou Vista Baptist Church, Morgan City, remain open.
"Ida has shown the commitment and resilience of disaster relief volunteers," Statham said. "Considering all we had to deal with such as other states responding to wildfires, mudslides and flooding after a year that saw three major hurricanes, that's pretty incredible we had so many people come."
Statham added that in addition to churches, 83 pastors' homes were damaged by Ida. State missions services staff traveled to churches and delivered $500 to each pastor who had lost homes, cars or belongings. In all, $42,000 was distributed from the pastoral leadership fund.
"There is a big need to help churches and families affected by Ida," he said. "The best way is going to be for people to connect with damaged churches. As they help churches function once again, the congregations can then be more empowered to help their community."
Statham said that while the disaster relief teams have been phenomenal, their work would be less impactful if they failed to fulfill the mission of giving a cup of cold water in Jesus' name.
"That's why we do what we do," Statham said. "We want to help people physically but also want to tend to their spiritual health. With all the struggles we had this year, knowing that almost 200 people accepted Christ makes it all worth it."
Churches wishing to be matched with one or more of the churches having serious losses or desiring to volunteer with disaster relief efforts can register using https://louisianabaptists.org/missions-ministry/disaster-relief/churches-helping-churches/. Additionally, individuals desiring to offer general financial assistance for the ongoing disaster relief operations can sign up using https://louisianabaptists.org/missions-ministry/disaster-relief/donate/.